Join us for some paper shredding and crepes on June 4 at 9 a.m.
Click on Flyer to RSVP for Event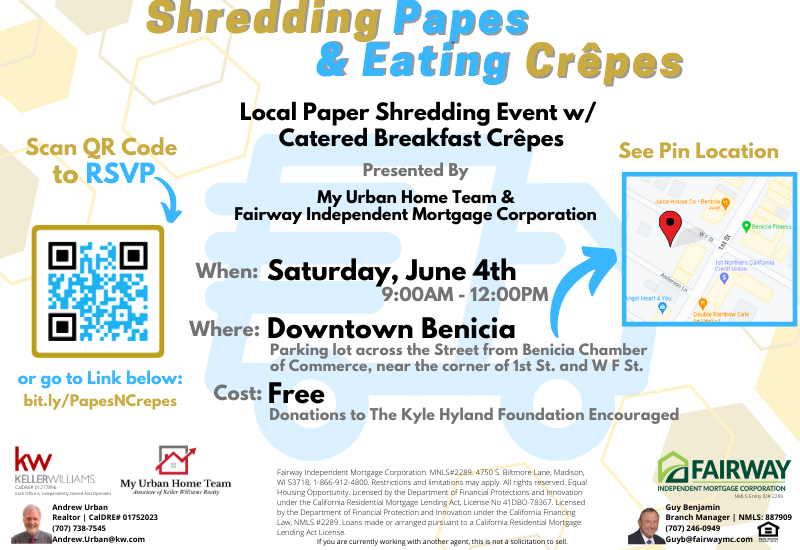 Are you like me in that we keep important personal papers a bit too long? I have several boxes of tax returns and credit card statements that need to be professionally shredded, and I imagine you do too.
My team and I have a delicious solution we call "Shredding Papes and Eating Crepes." We'll have a shredding truck in the Fairway Independent Mortgage Corporation parking lot. It's on West F Street in downtown Benicia, right across from the Benicia Chamber of Commerce.
That truck will take care of all your shredding needs on us. You can also contribute to the Kyle Highland Foundation or some other charities while you're there. Apart from shredding paper, we will also be eating crepes. There will be a professional caterer on hand who will make delicious breakfast crepes for us.
Come on down on June 4 between 9 a.m. and 12 p.m. We can all enjoy getting rid of our old papers and having breakfast in the process. I hope you'll be able to join us.
If you have any questions, feel free to call or email my team. We would love to help you.
Please RSVP so we can get a Headcount For The Food